The summer has been full of hits and a few misses...
Having organized a few events myself, I was so impressed with all work that went into creating day camp. It was like field day on steroids!
HIT: VBS
Parker and Macy attended two this year. The first one had 600 kids! Macy attended the preschool version all by herself and did great! Since this wasn't at our church, I had to overcome the guilt of leaving them behind. By the time, I got to the first store, I was feeling better! :) The second one was at our church and had 60 kids. Macy participated with the big kids at ours, and I could tell her comfort level was through the roof. She had no problem leaving her group to give Tony or I a hug or tell us a secret. Parker voted our church VBS the best! He loved being with his friends, how the crafts and snacks matched the Bible lesson, and playing tag at games. Thanks to all my friends who took pictures and shared!
MISS: Chipotle Chicken Taco Salad
We loved the ingredients, but the dressing was smoky-tasting and so thick (even after trying to thin it out). We'll switch out the dressing for good ole Hidden Valley Spicy Ranch.
HIT: Strawberry and Cream Pie
On these hot summer days, this cold and easy pie was devoured by the whole family!
HIT: Ranch Chicken Roll-Ups
Yummy! We've made it with and without the ranch packet. The kids loved it both ways, but I liked it better without.
HIT: Old Spaghetti Factory Mizithra and Browned Butter Spaghetti
Oh. My. Goodness. It tastes just like the restaurant! Plus, now I know the mark-up and will never pay for this again! ;)
MISS: Chicken Tortilla Bake
No real favor. Just chicken, cheese, and tortillas. Even with tweaking it with hot sauce, we won't make this again.
HIT: Balsamic Garlic Crusted Pork Tenderloin
Our tip: Buy your pork tenderloin at Sam's. It's huge so you can cut it in half and freeze it for a later date. You'll want to have it again!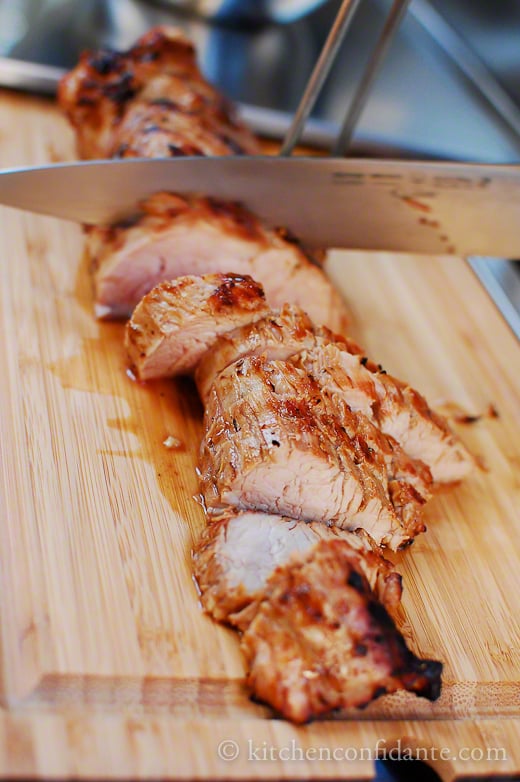 We would rename it Soy Beef Kabobs.
HIT: Fourth of July Parade
Despite the heat, Macy and I cheered the loudest for these boys!
Just when we got back to the air conditioning, Tony got a call to be back at the Main Stage at 4:30 with as many scouts that could come. Drenched in sweat, the boys accepted a check for $300 and a plaque for third place!